When you're studying and it's time to focus on bar exam essay questions, where do you turn?
Do you comb through a hodgepodge of Google results, looking for a decent example?
Or do you focus on learning essay tips, and give up on practicing?
(Quick aside: We're big advocates of combining the right strategies with the right amount of practice—because practicing with incorrect tactics will ingrain less-than-helpful habits!)
To help make your essay practice more efficient and effective, the BarMD team created EssayRx, our brand-new database of past bar exam essays.
But it's more than a simple database.
It's an arsenal of issue-spotting checklists + selected answers.
Why?
Because just practicing without evaluating your performance on issue-spotting likely isn't a robust enough strategy to pass.
Of course, you're also invited to tap into our test-taking toolbox in our shop, which features everything from self-guided materials to closely working with one of our Bar Specialists. You can always reach out to us if you're not sure which program or level of intensity is right for you.
Now available: California Bar essays. Coming soon: UBE essays.
Taking the California Bar Exam?
With EssayRx, 295 past California Bar essays, covering 330+ issues and spanning 30 years of past exams, are at your fingertips.
Get access to EssayRx today when you sign up in our online shop ⇢
You're welcome to learn more about EssayRx here and read the next section below ⇣
Taking the UBE? Keep scrolling to stay in the loop, so you know when our UBE essay database launches.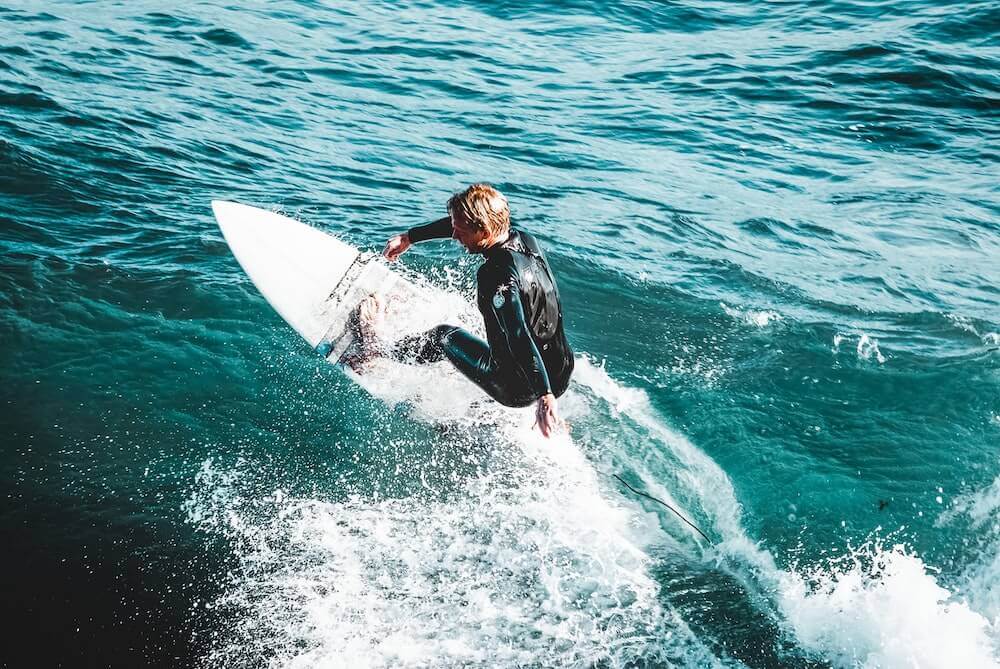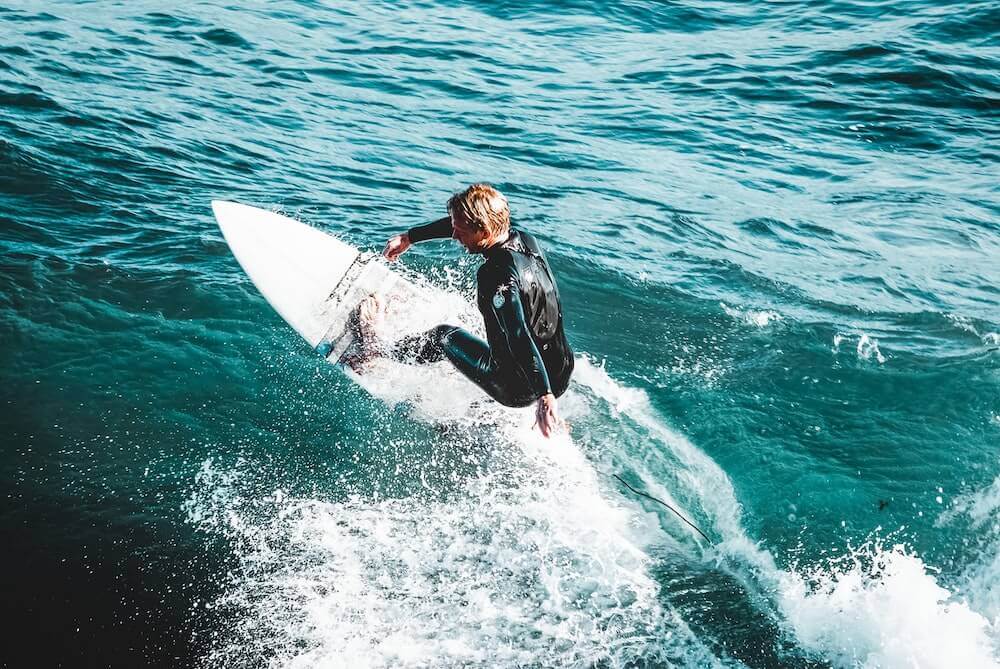 Now Live: California Bar Essays
Work out your California Bar essay skills—starting now. We carefully compiled a wealth of essays for you to practice on.
First, a feature we're extra-excited about:
Easily Search by Issue
Need to work on Third-Party Issues, Hearsay, Joinder… or something else? No problem.
We've cataloged 330+ issues in EssayRx, across every topic tested on the Cal Bar essay portion.
Quickly type the issue into the search bar…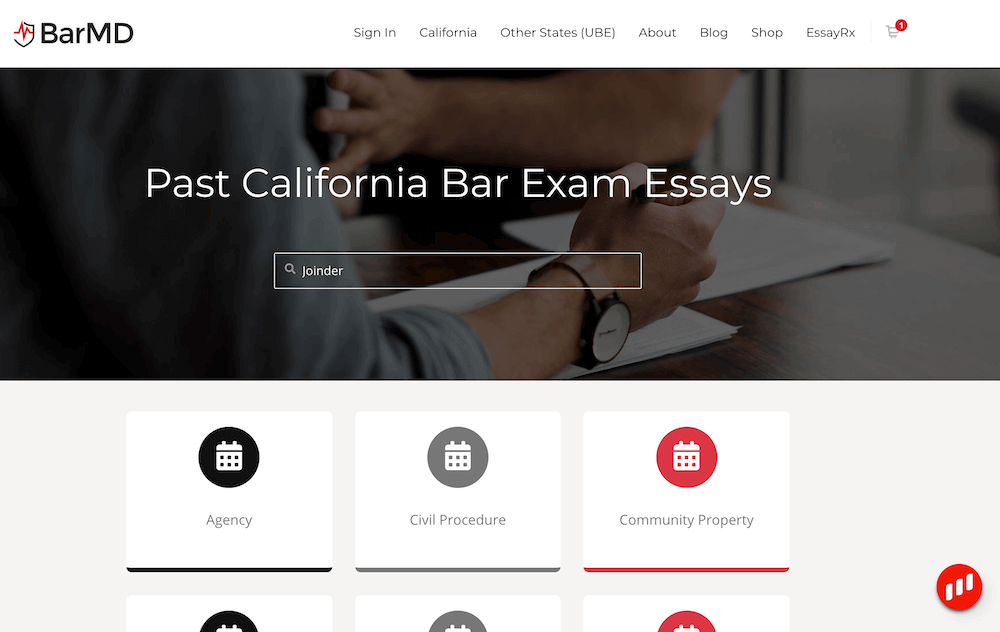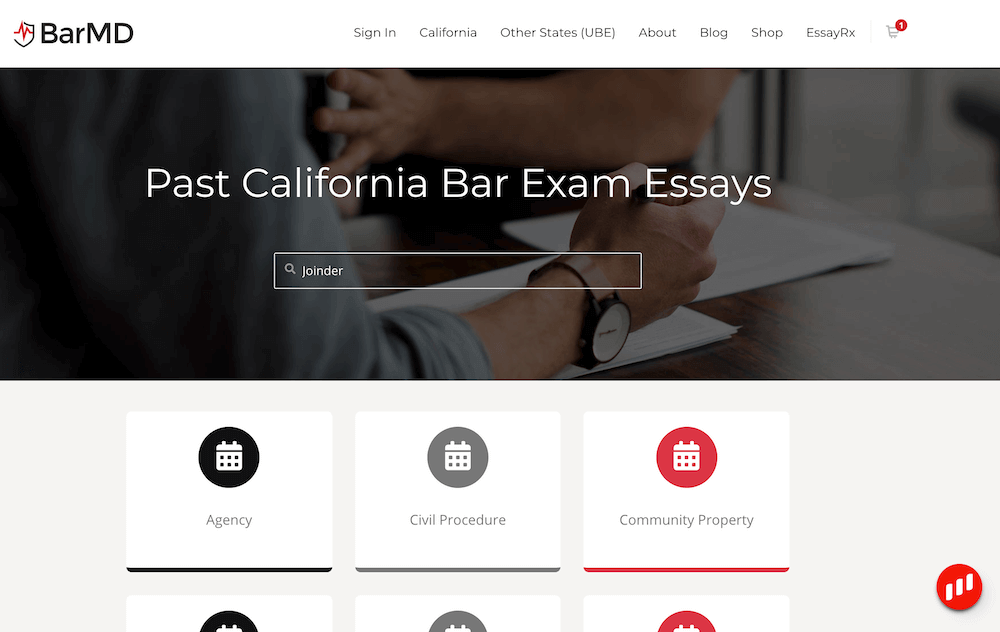 …and then choose a bar essay to work on:
(Or would it be considered a "search bar essay"? We can't resist puns.)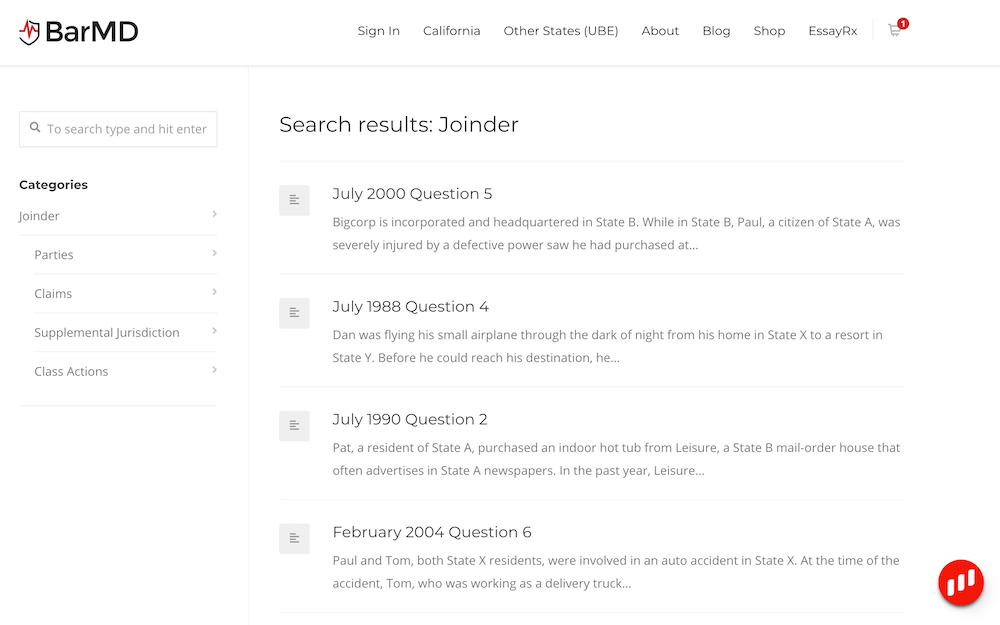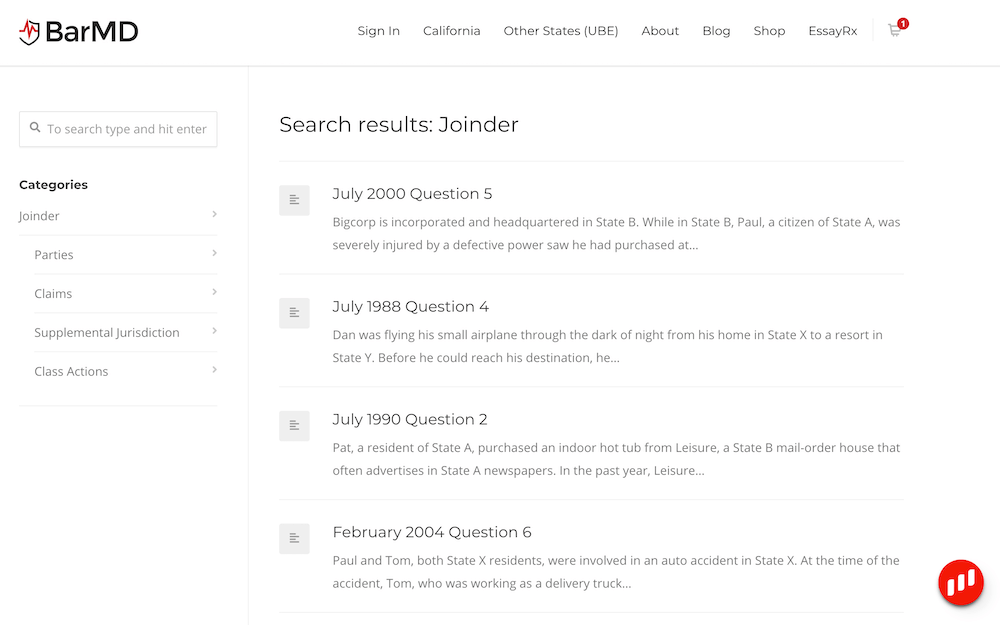 For every bar exam essay question in the EssayRx database, you get a:
Cal Bar Selected Answer
Every essay is paired with its selected answer, chosen by the State Bar of California. Use each selected essay to measure your performance against what the Cal Bar is looking for.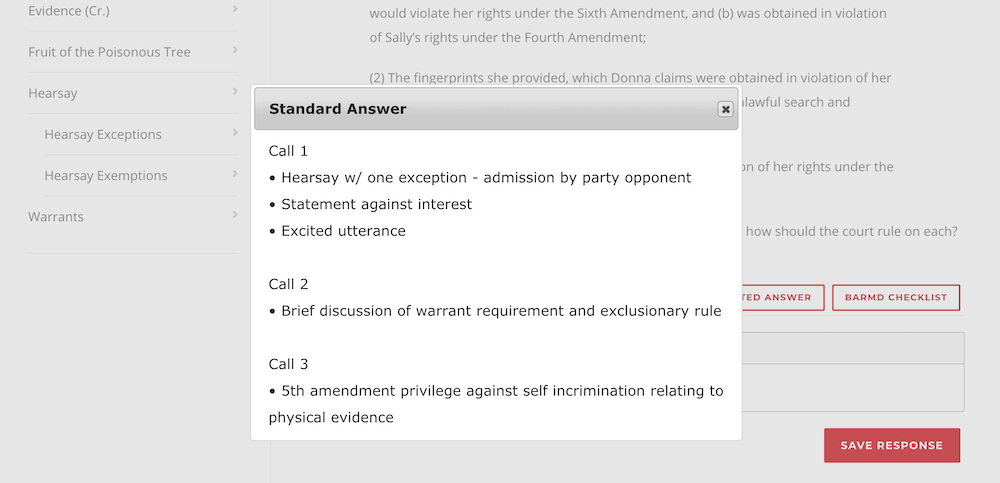 Issue-Spotting Checklist
Curated by BarMD, you see which issues you need to identify for each essay question. See an example in the screenshot above ⇡
Use this feature to (a) check over your essay answer and (b) solely issue-spot a variety of bar exam essay questions.
(To master California Bar essays in-depth, be sure to check out our live course. Starts June 1st, yet you can sign up later + get up to speed with our recordings. You can sign up here.)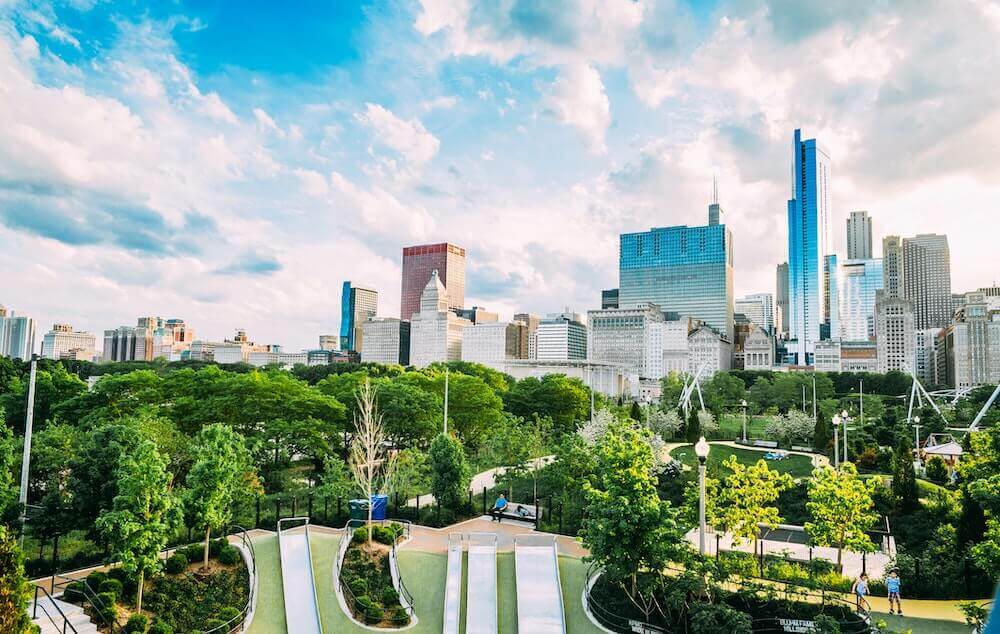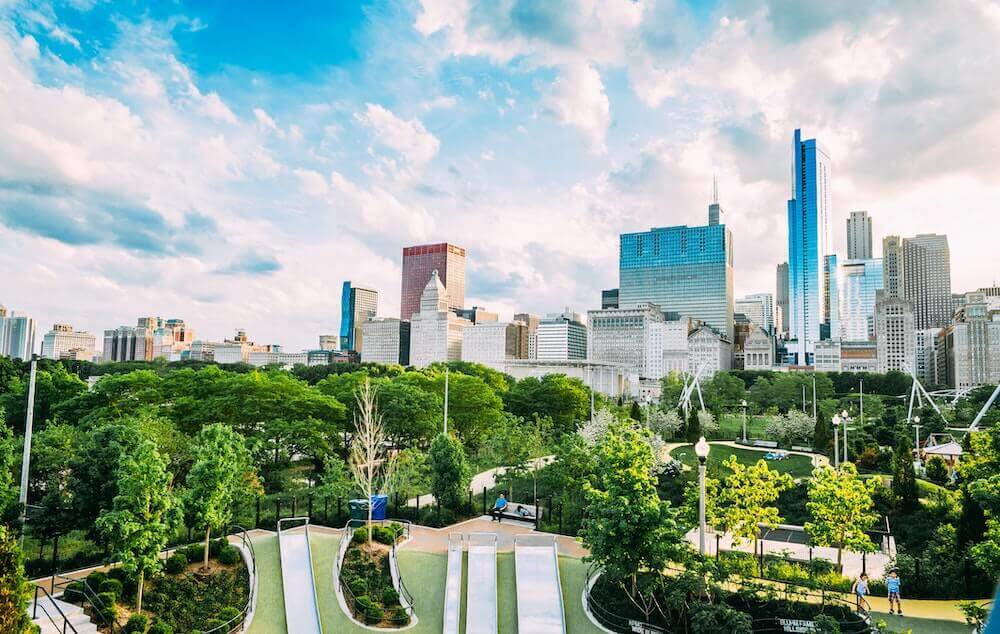 Coming Soon: UBE Essays
For other states across the country, BarMD will launch the rest of EssayRx soon. If you'd like to be in the loop for the launch date—and receive other tips and news—join our newsletter.
In the meantime, if you're taking the bar in a Uniform Bar Exam (UBE) state, check out these bar prep programs:
We look forward to providing you with these bar exam essay questions and answers—and making your study routine streamlined + productive!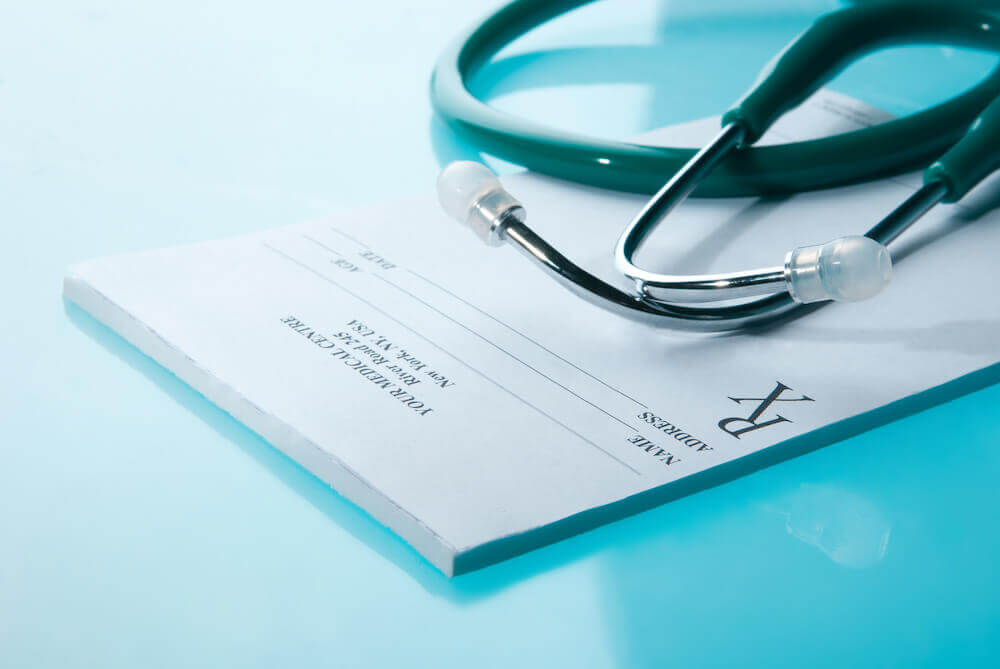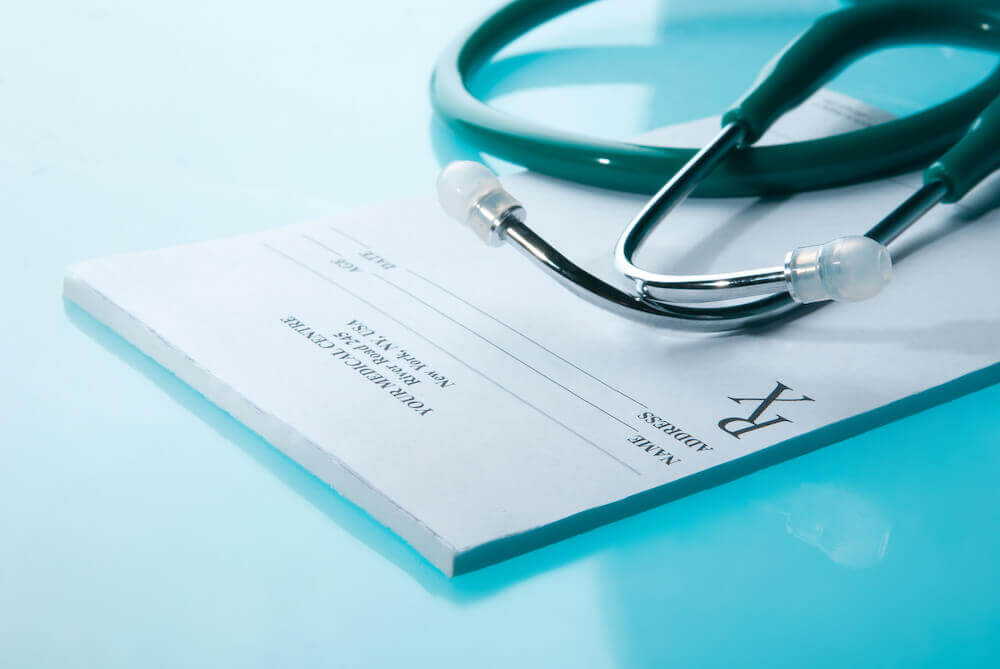 Start Practicing Bar Exam Essay Questions with EssayRx
Elevate your California Bar study routine with EssayRx, our self-guided bar essay database, and gain access for the duration of this bar cycle.
Get access to EssayRx—and start practicing today ⇢
We hope EssayRx meets your needs, yet we also know that many students need more than a self-directed resource to pass.
If essays are your Achilles heel, then we recommend pairing EssayRx with our other essay-focused programs. Email us at hello@bar-md.com, call 877-942-2763, or chat us (click the widget on the right) to help you choose the right one for you:
Our California Essays Course (starts 6/1, yet you can always join afterward + catch up with recorded classes)
One-on-One Tutoring
Graded Assignments (Essays and Performance Tests)
See these and more in our shop.
Call on BarMD to remedy any essay ailments—and feel fully confident as you sit down to take the July 2021 bar exam.