What's the "best" bar review prep course in California? It's hard to say outright what is the best course in California because each course offers different things.
Most law students know Barbri is one of the most popular, but the fact is only 1 in 4 students pass the CA bar, so whether or not Barbri is truly "the best course" is up for debate.
I've heard students say that the MBE questions Barbri put out are of poor quality and that overall students do not receive much individual attention.
To help you decide which course is best for you, we've put together a comparison chart based on our experience helping repeaters pass the California bar.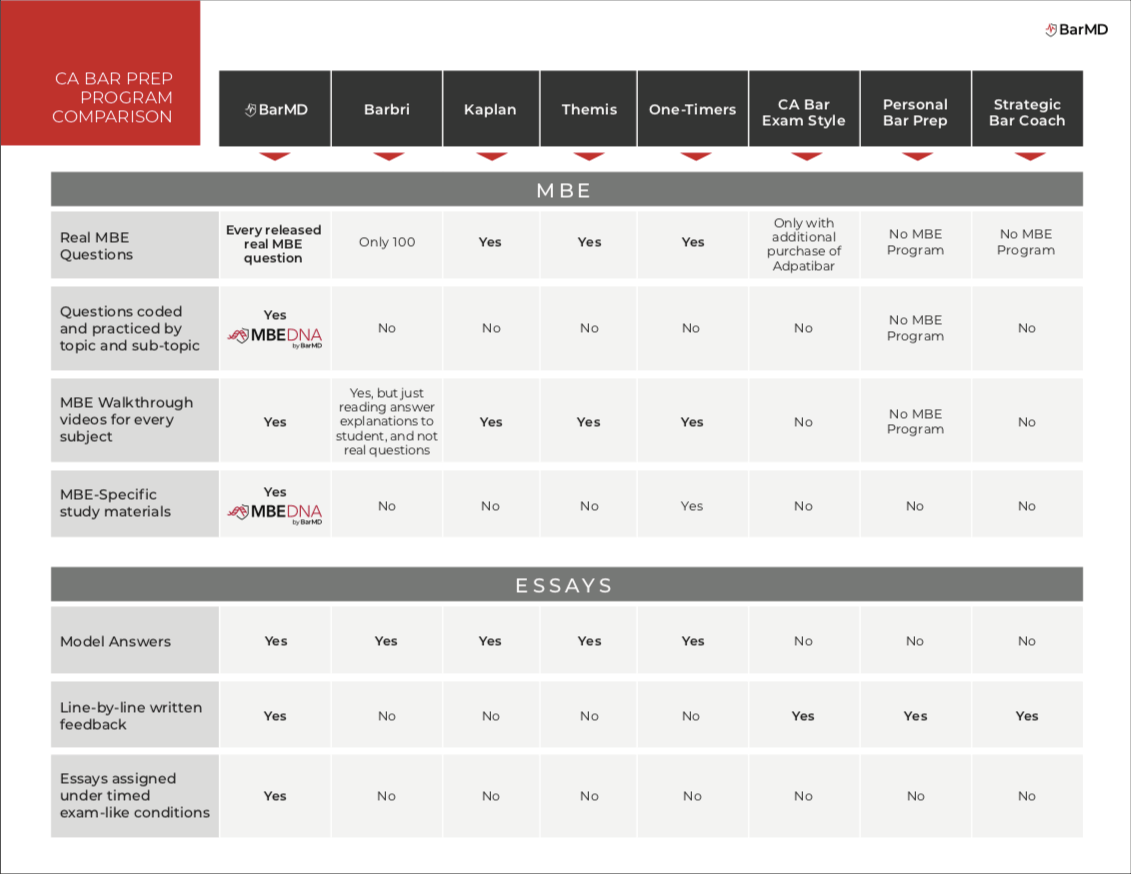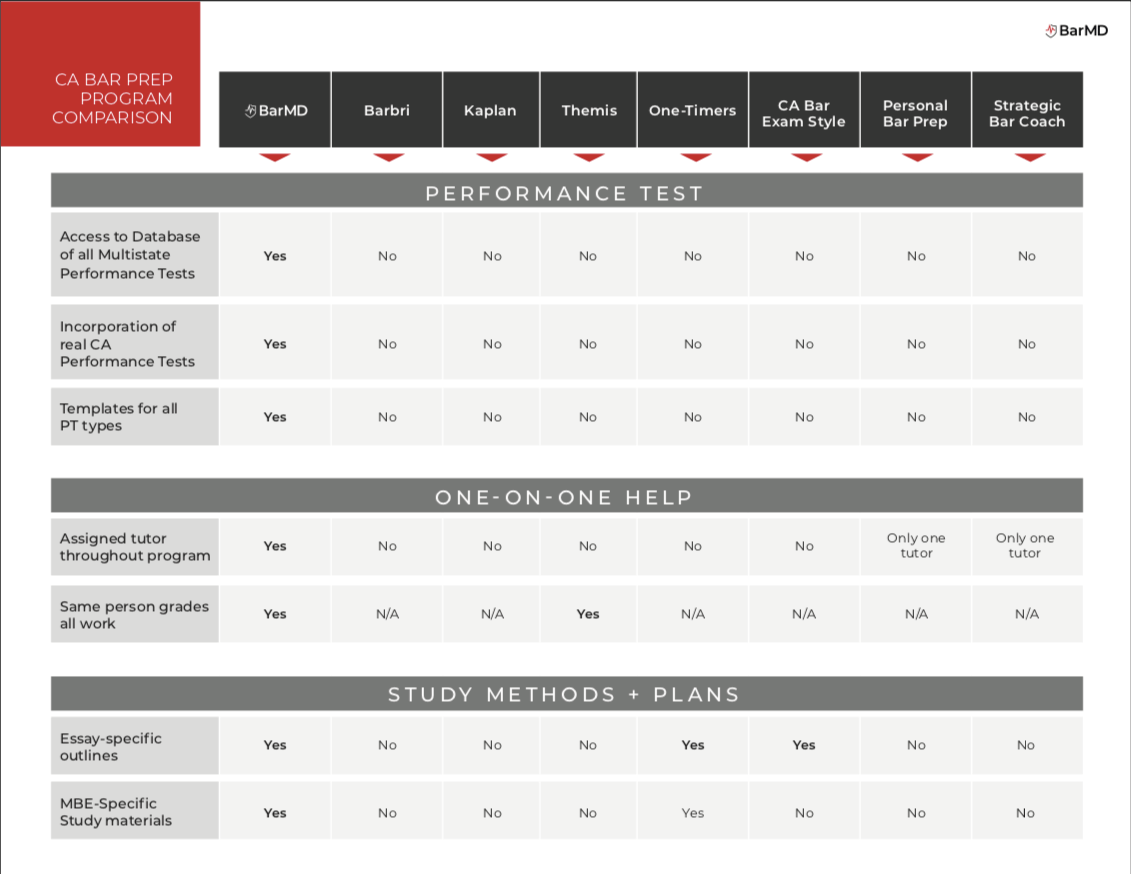 The MBE is More Important than Ever
The MBE is now accounting for 50% of your score on the California Bar Exam and the changes to the MBE mean each scored question is worth more. That means you can miss fewer questions than you could have on previous administrations.
Your writing skills are also more important than ever.
Because you have significantly more control over your writing than other portions of the test, today is the day to start improving. Our faculty is ready to help you; get a free diagnosis or learn more about our bar prep course in San Diego or Los Angeles, now with an online course option available.